Thanks for following our journey…let's look at how containers are used to construct Voyager Cabins…
Your Voyager Cabin arrives at site as two 20ft shipping containers, one is a fitted-out utility (bathroom, kitchen, laundry) module. The other forms part of the bedrooms and contains all the other building components required to complete the building. Once onsite, the cabin will be completed in what we hope to be about 2-3 weeks of assembly. For consent purposes, this will require a Licensed Building Practitioner.
Voyager Cabins has made an up-front investment in engineering specialised building modules in the dimensions of a shipping container. We aim to avoid lots of onsite construction, minimise waste and construction time.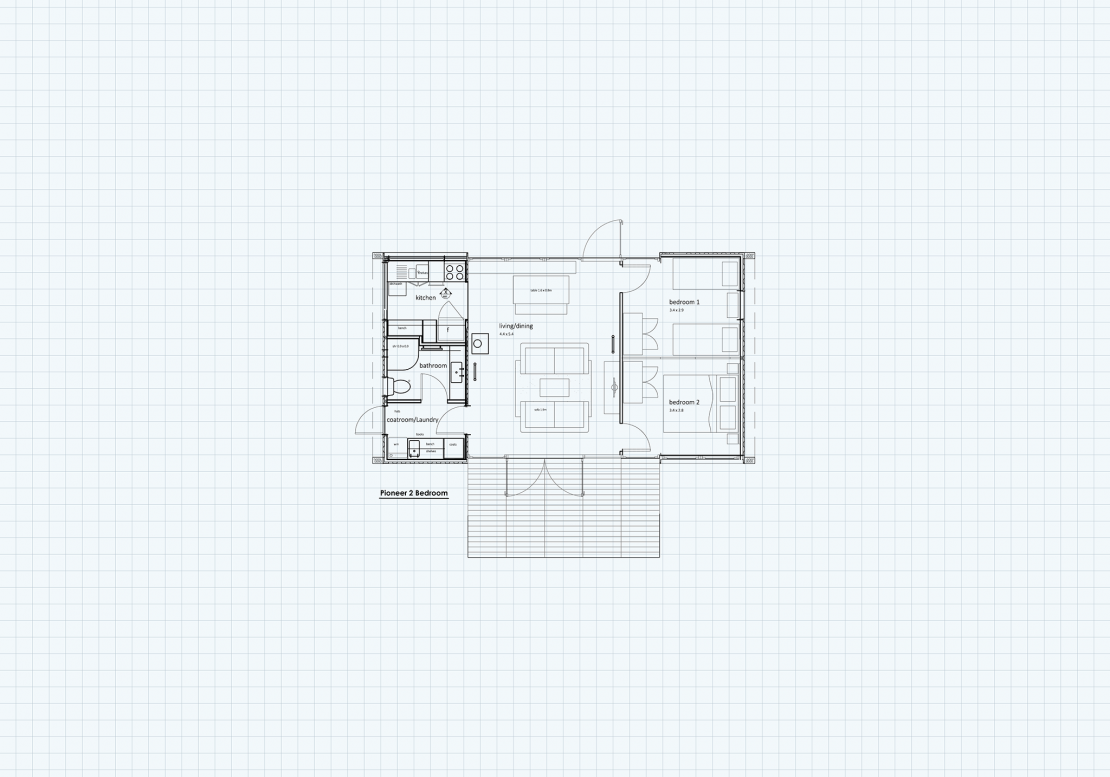 Our process of constructing and using these containers involves four steps:
Container Manufacturing: This is done by specialists companies offshore who construct our engineered cabin design. The containers are wrapped and shipped to NZ or other destinations.
Internal Fit-out: One module is then fitted out with a kitchen, bathroom and laundry/mudroom. The other bedroom module is lined and then loaded with the components necessary to complete onsite assembly.
Onsite assembly: Upon delivery, the two modules are placed facing each other on pre-constructed footings. The containers are joined at the floor and ceiling with structural beams. Floor & exterior walls of aluminium and glass, and roofing are then installed to create the dining and living room spaces.
Utilities: Plumbing, gas, electricity (solar is optional) and water will all require connection onsite.
You can complete the interior to your taste
The exterior can be clad in different materials if desired
Appliance packages will be available
As you can see, utilising engineered and standardised building components lessens the need for onsite construction. Rather, the onsite work can be compared with an Ikea-style assembly.
We think it's a pretty clever system….we will add more photos as our prototype comes together. So stay tuned.
Follow us on facebook to see our regular blogs.